Our Fees – No Upfront Costs & No Fees Unless You Win
Zero Costs or Fees, Unless You Win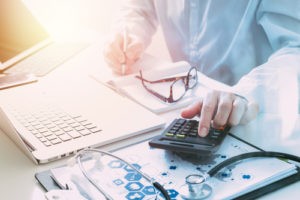 A Disability Champions advantage is that we will get started and continue to completion the priority mission to win you deserved disability benefits with zero upfront costs plus no fees ever, unless you win. With The Disability Champions representing your cause, you will never be charged a fee throughout the entire process unless you win your claim to receive disability benefits. Our fee policy is that we will not be paid unless you win your case. In other words, all of the diligent work we do, without exception, will be completely gratis, if your claim is not approved.
Fees, Which Only Apply if Benefits are Approved
At The Disability Champions, we have a solid track record of helping clients claim their disability benefits. After your benefits are approved, the one-time fee paid to us will be sent by the Social Security Administration directly to us. This fee will be a portion of your back pay. You and your family will receive the remainder of the back pay, which is typically a majority of the full amount, plus YOU GET THE FULL AMOUNT of monthly payments that are due to you from the government.
None of your monthly benefits ever go to The Disability Champions. If you are not awarded benefits, our fee amounts to zero.
Please contact us or complete our free evaluation, if you have any questions about our fees.
Free, No Obligation Evaluation
You may qualify for disability income!

Our Services
We have helped thousands of individuals in all 50 states
Champions Results
We provide you with the best disability claims service, no matter which of the 50 states you live in

Our Mission
Our mission is to provide the best services for social security disability claims, to exceed the expectations of our clients regarding the quality and value of our services, and to provide a positive work environment for our team.