Social Security and Veterans Disability Claims for Military Veterans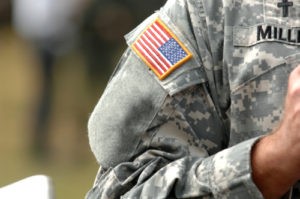 It is possible for a disabled veteran to receive disability benefits from both Social Security Disability Insurance (SSD) and from Veterans Affairs (VA). If you are a military veteran who is receiving benefits from either SSD or the VA but not both, contact us at The Disability Champions so that we can determine whether you are eligible to receive both.
Approximately 20% of the citizens who receive SSD benefits have served in the armed forces. One of our missions at The Disability Champions is to help individuals claim the benefits they are entitled to. We are aware that many veterans are denied benefits, even though they have filed disability claims and meet the criteria for qualification. The reason we are here is to help disabled individuals and their families to receive the benefits they need and deserve by navigating through the complicated process for them and ensuring that the claim will not be denied due to error.
Remember that if you are disabled and don't receive funds from both Social Security and the VA, you may be missing out on financial assistance you are entitled to. The dedicated advocates at The Disability Champions are here for you. We invite you to contact us without delay if you are interested in learning more about qualifying for disability benefits.
Free, No Obligation Evaluation
You may qualify for disability income!

Our Services
We have helped thousands of individuals in all 50 states
Champions Results
We provide you with the best disability claims service, no matter which of the 50 states you live in

Our Mission
Our mission is to provide the best services for social security disability claims, to exceed the expectations of our clients regarding the quality and value of our services, and to provide a positive work environment for our team.