Supplemental Security Income
Supplemental Security Income
What is Supplemental Security Income (SSI)?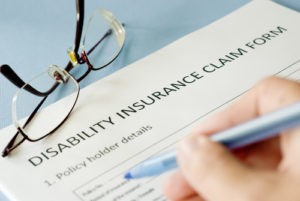 Supplemental Security Income is a federally funded program that provides monthly cash assistance to individuals with limited income and resources who are either disabled, blind or over the age of 65.
What is the difference between SSI and SSDI?
Social Security Disability Insurance (SSDI) and Supplemental Security Income (SSI) are both federally funded programs implemented to assist qualified individuals who have disabilities which prevent them from working.  However, there are some important differences between SSDI and SSI which are outlined in the table below:
| | |
| --- | --- |
| Social Security Disability Insurance (SSDI) | Supplemental Security Income (SSI) |
| Funded through FICA and Social Security Taxes | Funded through general fund taxes |
| Available to applicants who have accumulated a sufficient number of work credits by working long enough and paying into Social Security | Available to applicants who have limited income and resources |
How do I qualify for SSI?
You may qualify for SSI if you are over 65, blind or disabled and:
Satisfy income and resource requirements
Meet the resident and/or citizenship requirements
Do not reside in a public institution
How much will I receive if I am approved for SSI benefits?
The monthly benefits for a SSI recipient depend on financial need which is determined by income, resources and living situation.  The average monthly payment for SSI in 2013 was $710 for an individual and $1066 for a couple.  However, this amount generally changes when the cost of living increases.  Your actual monthly payment may be more or less depending on how much income you or your family earns, and how much state supplemental payment you receive (if any).  State supplements are paid by most states to increase your total SSI monthly payment. Arizona, Northern Mariana Islands, North Dakota, West Virginia and Mississippi are the only states that do not have state supplemental payments. 
How long will my SSI payments last?
Most applicants that are approved receive their SSI benefits until retirement age. However, if your medical condition improves and/or your income increases above the level for eligibility, your disability benefits will stop.
Contact our office today for more information.
Free, No Obligation Evaluation
You may qualify for disability income!

Our Services
We have helped thousands of individuals in all 50 states
Champions Results
We provide you with the best disability claims service, no matter which of the 50 states you live in

Our Mission
Our mission is to provide the best services for social security disability claims, to exceed the expectations of our clients regarding the quality and value of our services, and to provide a positive work environment for our team.