Why Choose Social Security Disability Representation?
Benefits of Choosing The Disability Champions as Social Security Advisors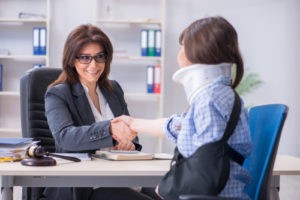 The application process for claiming Social Security Disability benefits is complex. The process is long, tedious, and perplexing in the majority of cases. Claimants are often denied benefits for something as simple as making an error on the application or for missing a deadline for returning a form. Without an understanding of all that is involved, we advise individuals not to start the process of applying for benefits alone. With the representation of The Disability Champions, you have experienced experts devoted to your cause navigating the process for you. With the assistance of our professionals, you can be sure benefits will not be denied due to a mistake or technicality.
Individuals who receive social security disability assistance win average lifetime benefits of $200,000 and often more. Don't risk missing out on the benefits you deserve. Contact The Disability Champions today for skilled representation.
Free, No Obligation Evaluation
You may qualify for disability income!

Our Services
We have helped thousands of individuals in all 50 states
Champions Results
We provide you with the best disability claims service, no matter which of the 50 states you live in

Our Mission
Our mission is to provide the best services for social security disability claims, to exceed the expectations of our clients regarding the quality and value of our services, and to provide a positive work environment for our team.